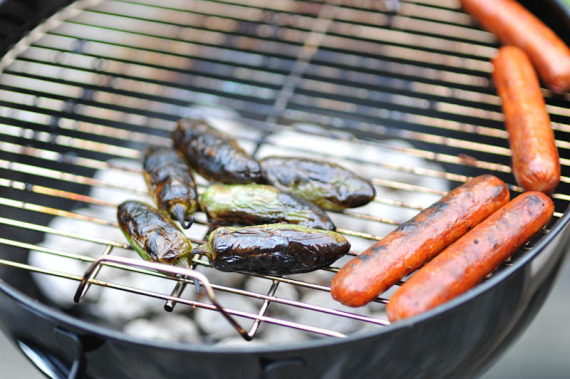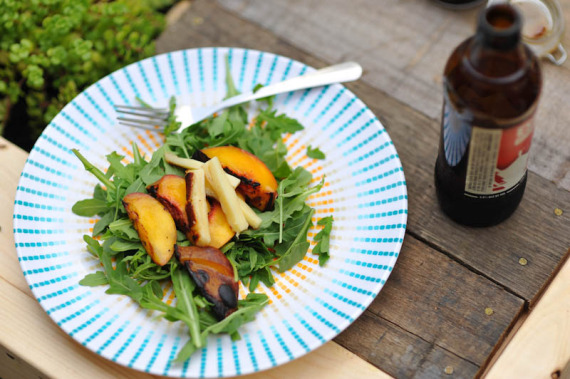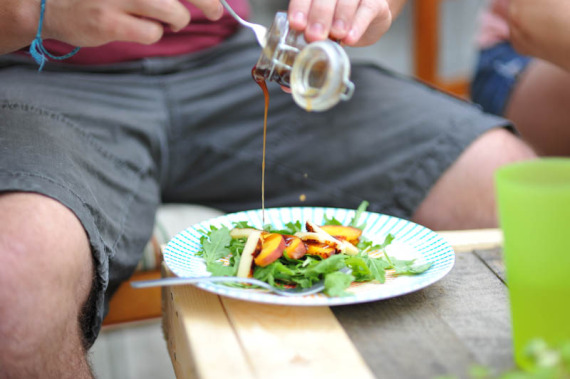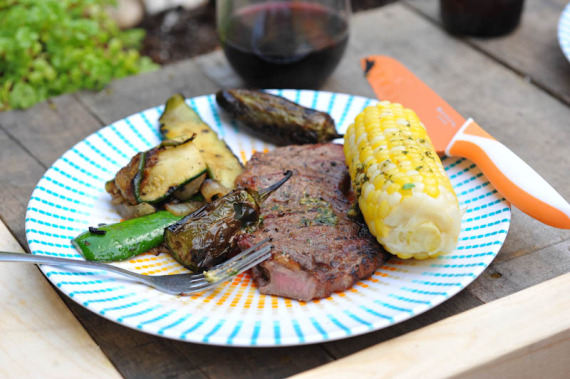 En route to Bethesda, we were lucky to have dinner at Maddy's with her housemates. After seeing the instability of her grill (that they scavenged from somebody's trash) we quickly purchased her a new one at Lowe's. The grill's maiden voyage included jalepenos, hot dogs (for Soph), strip steak, veg and peaches. The riper peaches went into a seriously delicious cobbler that we will track the recipe down for, and the less ripe peaches were grilled and served over arugula with some bread cheese. The corn we just boiled and served with pesto butter.
While you do get a great shot of Dylan's crotch in the salad dressing picture, unfortunately you cannot fully appreciate the awesome table that we gathered around. Maddy and Co. constructed it out of pallets, and it has a little strip down the middle planted with succulents.
The new grill performed well, and the risk of third degree burns and/or catastrophic deck fires decreased exponentially. And all those empty liquor bottles above the kitchen cabinets? "That's like almost 2 years worth."